Barewitness Films screened hot new films to an enthusiastic crowd on a cool November evening in San Francisco. The long-awaited premiere included four short films from the bay area's only nonprofit independent film company.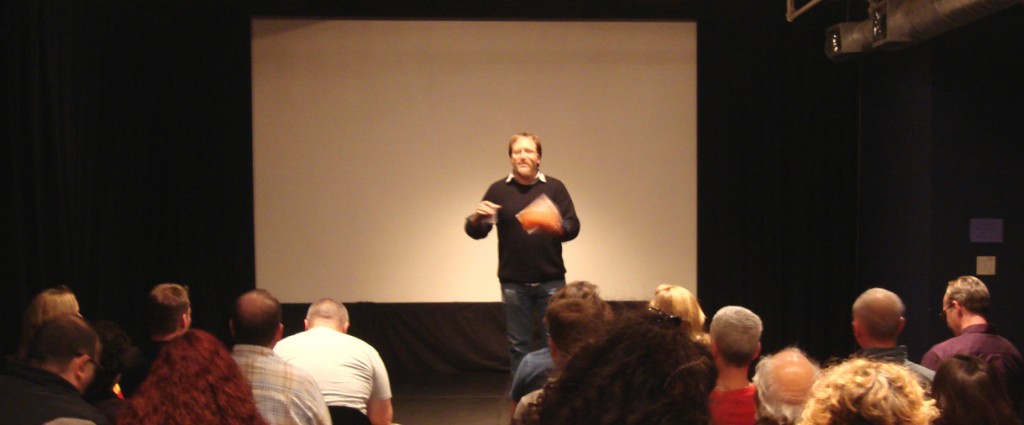 Matthew Gardner played host with the most and kicked off the evening.
Matthew's editorial expertize was seen on screen in every film that evening. And on the other side of production, he played the lead in Spent, and is the inspiration behind the story for Canvas.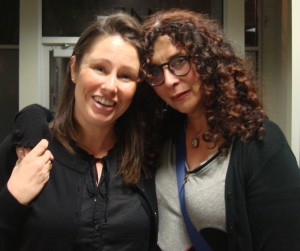 The director and her lead actor share a celebratory moment: Marie Bouquet Hay and Glenda Solis from Diary.
In addition to a Hitchcock-like appearance in the film, Marie played a role in Spent, while Glenda appeared in Canvas.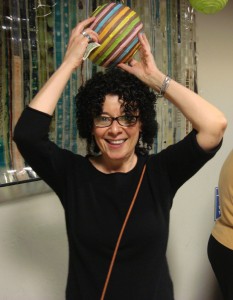 The multi-talented Lee Tsoflias acts, directs, does voice-over and sells concessions!
Lee played the lead in Canvas, and gave a memorable performance in Spent, both directed by Kerry Gudjohnsen.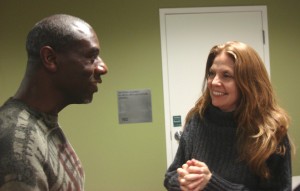 Stan Stone and Kerry Gudjohnsen enjoy a director's chat before their films screen.
Kerry displayed her camera skills as Director of Photography for Gone, and donned her acting cap as a rock 'n roller in Diary. Stan knocked out engaging pre-haircut roles in Diary and Canvas.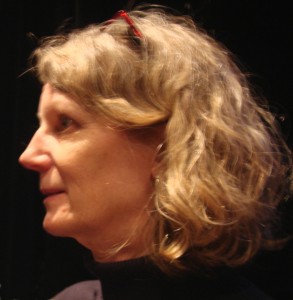 "Is that really what I look like on film?"
Jan Probst watches herself play the lead in Gone, directed by Stan Stone, and tackle a supporting role in Canvas.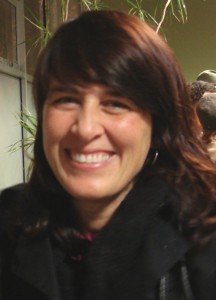 Representing the east coast branch of Barewitness Films, Alex Alexander flew in from Massachusetts to share in the fun.
Alex exhibited her acting range as she played two distinctly different characters in Diary and Canvas.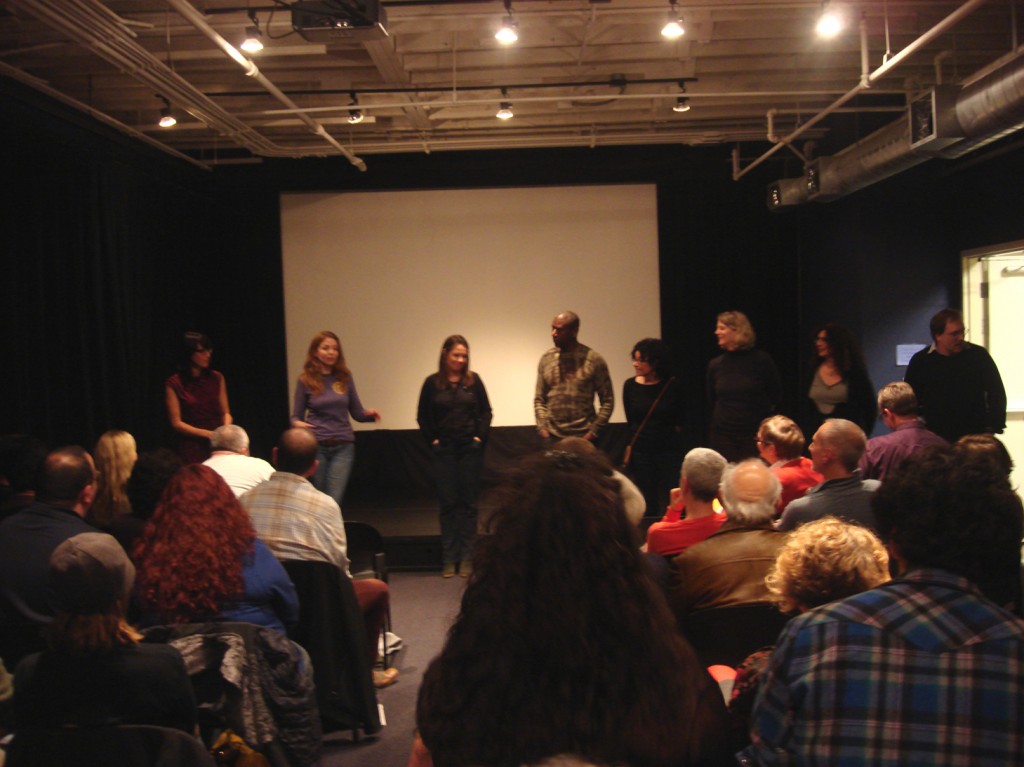 After the show, Barewitness players answer questions about improvisational filmmaking and other fun things to do with your life.
For more photos of this awesome evening, and to connect with the Barewitness players, visit our facebook page.