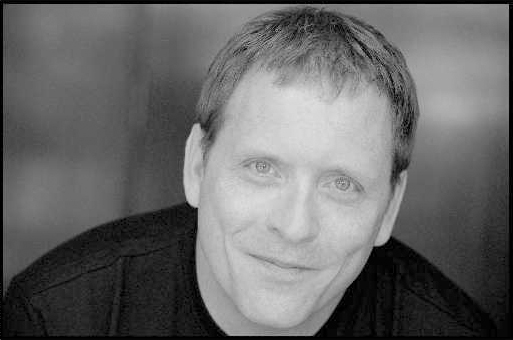 Actor • Director • Editor
Matthew Gardner is a Bay Area-based actor, filmmaker and card carrying member of Barewitness since its inception. Matthew was born in Pittsburgh, PA and spent his formative years there and in northwestern Ohio. He graduated from Miami University (Ohio) with a degree in History and has lived in the Bay Area since 1990. Matthew completed the three-year training program at the Bennett TheatreLab under the tutelage of Phil Bennett and Amy Mueller where he was immersed in Stanislavski's Technique of Physical Actions. He has also studied Suzuki movement, character development and scene-study with Jeffrey Bihr. Other teachers include Bobby Weinapple, Susan-Jane Harrison, Roz Symon, Ed Hooks, Stephen Drewes and Bay Area Theater Sports (BATS).
In addition to his acting credits for Barewitness, he is currently in post-production for Crossroads Gallery, a film that he co-directed with fellow member Mark Rachel. Other film acting credits include the iFilm featured short, Cave People (directed by James Mirarchi), Want, (directed by Michael Wohl, co-founder and former member of BareWitness), and Bar. Stage credits include Harold Pinter's Betrayal, the title role in The Tragedy of MacBush, Craig Lucas' Prelude to a Kiss, Tom Stoppard's Every Good Boy Does Fine and Albert's Bridge, and Eugene Ionesco's The Killing Game.
BAREWITNESS PROJECTS
Actor
Comic Book Story
Crossroads Gallery
IPO
Spent
Telephone
The H-Tour
Molly
The Grab
Welcome to the Jungle
The City
Buddy
And We're Back
Director
Crossroads Gallery (co-directed with Mark Rachel)
The Big Kick
And We're Back
Editor
Spent
Served Cold (Best Editing 2007 SF 48 Hour Film Project)
Open
Canvas
Diary
Gone
I Know the Feeling
If the Shoe Fits
Cycling Hope
The Grab
Welcome to the Jungle
The Big Kick
Buddy
And We're Back
Story
Canvas